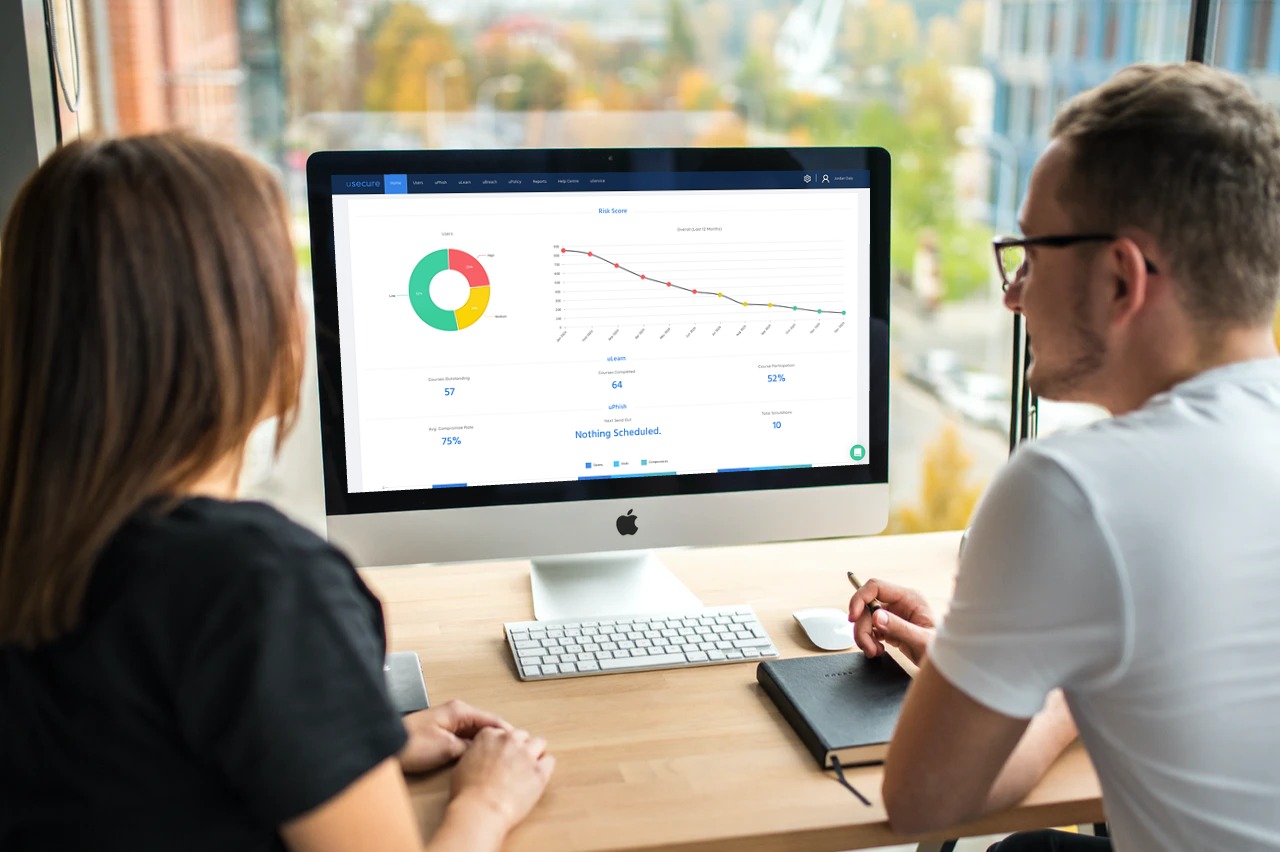 The new class of user-focused security - built for MSPs
Traditional security awareness training is broken. Tackle your clients' human cyber risk at scale with the automated Human Risk Management (HRM) platform for MSPs.
Get started
Reduce client risk
Launch a one-stop solution that truly drives secure user behaviour.
Boost service value
Easily integrate with existing solutions to offer a full-circle security service.
Differentiate your MSP
Win new clients with Human Risk Report (HRR), the free MSP prospecting tool.
Evaluate
Understand user vulnerability against evolving cyber threats.
Educate
Strengthen user resilience with tailored training programs.
Calculate
Measure the impact of training and combat future threats.
Drive Cyber Awareness

Identify each user's security knowledge gaps and automate training programs that tackle their risk.

Automated security awareness training
Engage users — Personalised programs for every user
Save time — Automate training, admin amp; reports
Cover the essentials — Infosec & compliance courses

Boost Phishing Resilience

Boost Phishing Resilience

Automate regular phishing simulations that assess human risk to new attack techniques.

Automated employee phishing simulations
AutoPhish — Enable periodic simulations
Phish in minutes — Readily-made template library
Custom phishing — Easily craft & re-use templates

Simplify Policy Pains

Keep users well-versed on security standards and processes with simplified policy management.

Simplified policy management
Readily-made templates — Essential client policies
Simple staff approvals — Self-service eSignatures
Update notifications — Auto-request new signatures

Safeguard Exposed Users

Detect stolen user credentials that are exposed on the dark web through third-party data breaches.

Ongoing dark web monitoring
Detect breaches — Continuously scan the dark web
Know what's exposed — e.g. usernames & passwords
Take a deep dive — Search data dumps & paste sites
Multi-tenanted portal
Manage all of your clients in one easy-to-navigate admin portal.
Simple white-labelling
Easily brand usecure and all client communications.
Flexible monthly billing
Only pay for the licenses you use within each calendar month.
Unique prospecting tool
Win new clients with free Human Risk Reports (HRR).
UK support
Expert technical support, free and paid for options available.
No min. licenses or terms
Start generating ROI instantly with minimal commitments.
Get your foot in the door and win new clients faster with the Human Risk Report
Start generating better security conversations with prospects by demonstrating their actual human cyber risk and become less reliant on word-of-mouth referrals without spending a tonne of time and money on sales and marketing.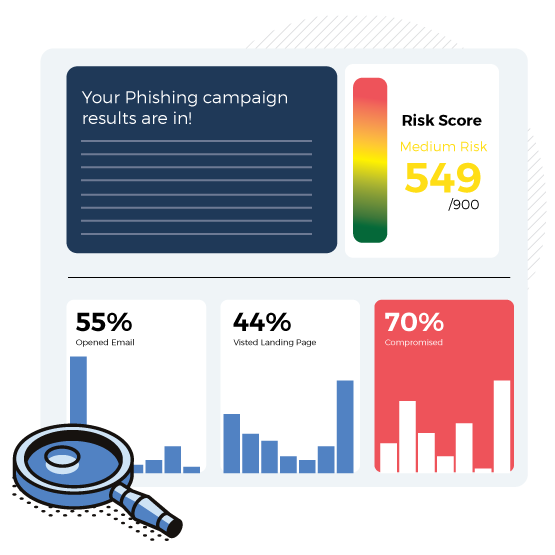 Launch Risk Report

Shine a light on your prospect's human risk areas with a domain scan, dark web scan and phishing campaign.

Calculate Human Risk

Present the risk data in a white-labelled one-page report showing the scan and phishing results, providing a Human Risk Score and how quickly a hacker could execute a breach.

Demonstrate Human Risk

Help your clients understand their risk and how to tackle it with a summary of where the risks are, the damage they can cause and a step by step plan for remediation.

Convert Your Prospect

Convert your prospect into a paid usecure client with a free trial to showcase the solution and easy conversion to a paid account for reducing and measuring their score over time.
One platform.
Everything you need to tackle human cyber risk.
Security Awareness Training
Automated training programs
Video & interactive courses
Custom course builder (LMS)
Dark Web Monitoring
Continuous dark web monitoring
Detect exposed user credentials
Learn how the data was breached
Simulated Phishing Software
Automated phishing simulations
Readily-made template library
Custom spear-phishing campaigns
Simplified Policy Management
Centralised policy library
Readily-made policy templates
eSign approval tracking