Spam, phishing and virus protection for your email server.
The pre-filter for email servers that provides comprehensive, easy-to-administrate protection against spam, viruses, phishing, and spoofing attacks.
TRY FREE for 30-days
Buy Now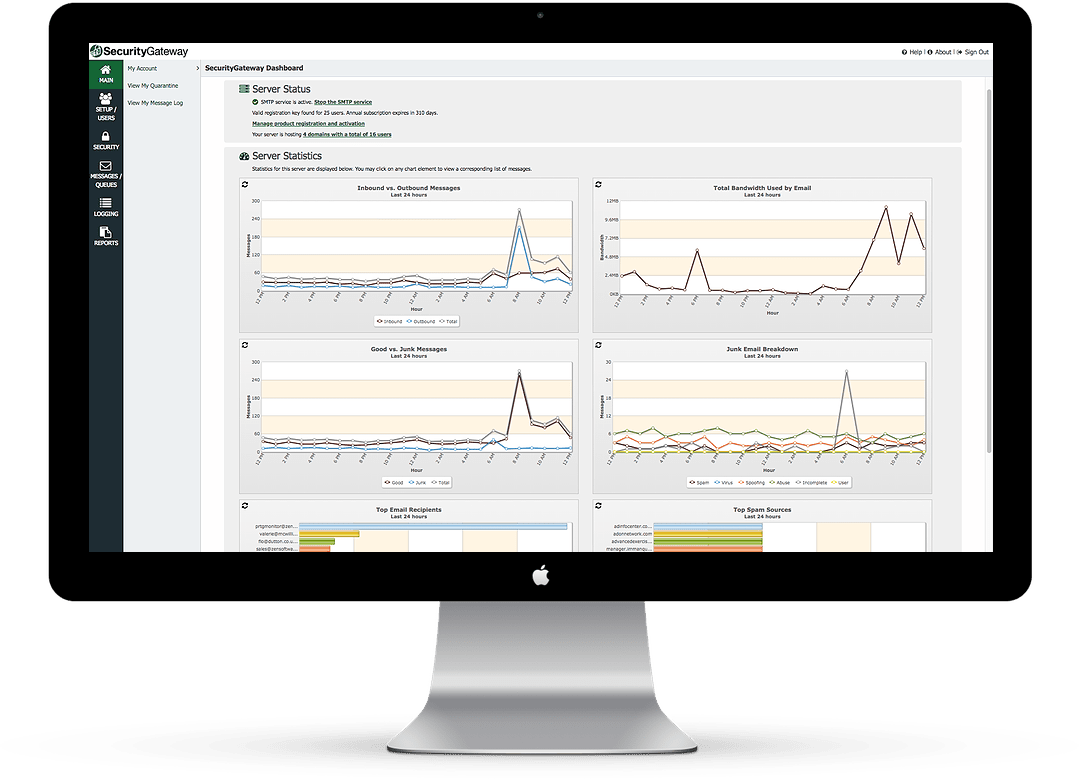 Why SecurityGateway?
SecurityGateway offers protection you can trust, short-term message retention to safeguard against accidental deletion and the ability for administrators and users alike to track messages using colour-coded traffic logs.
Effective protection
The very latest security tools.
User quarantine control
One-click release of quarantine items.
Secure message retention
Protect against accidental deletion.
Top-notch UK-based support
Phone, email and remote support.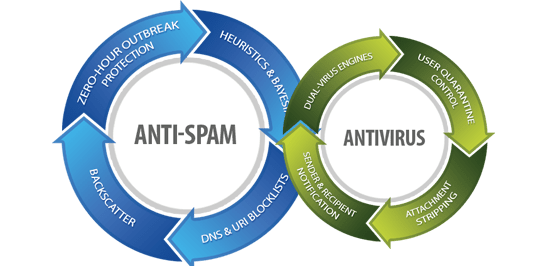 Multiple Layers of Spam and Virus Protection
SecurityGateway uses the very latest technologies to keep your mailboxes free from unwanted messages, boasting a 99% detection rate and nearly zero-false positive results.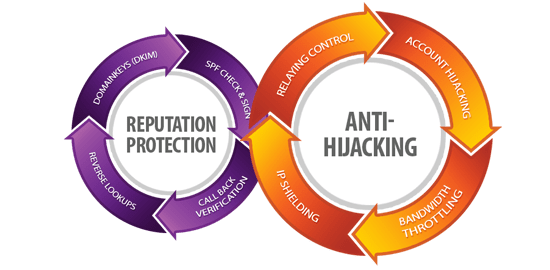 Stops Hijacking and Abuse by Spammers.
SecurityGateway checks users connecting to your server are authenticated and Hijack Detection can spot sudden message spikes in the event a password is compromised.
Location screening lets you block locations that authenticated senders would never send email from, and checks on incoming email for valid SPF, DKIM, and Reverse DNS records also helps SecurityGateway ensure sending servers verify their identity.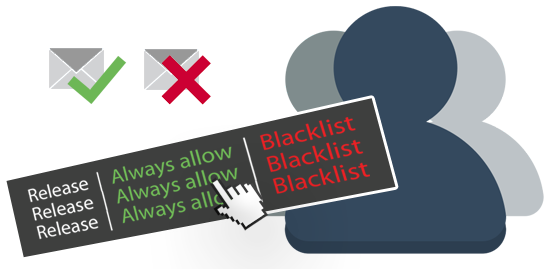 Quarantine Summary Emails for Users
To ensure you're not blocking legitimate email, any messages SecurityGateway isn't absolutely sure about are placed into a quarantine area.
Users are sent individual contents summaries via email and can release, block or whitelist items at a click - without the need to ever contact an administrator.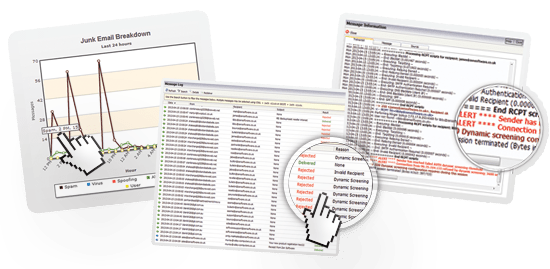 Fast Message Tracking and Message Retention
Colour-coded and searchable logs make it quick and easy to understand the full end-to-end journey any inbound or outbound messages have taken.

SecurityGateway also offers a configurable retention policy so messages are held and can be located and viewed in their full HTML glory as much as 90 days after they've been sent or received.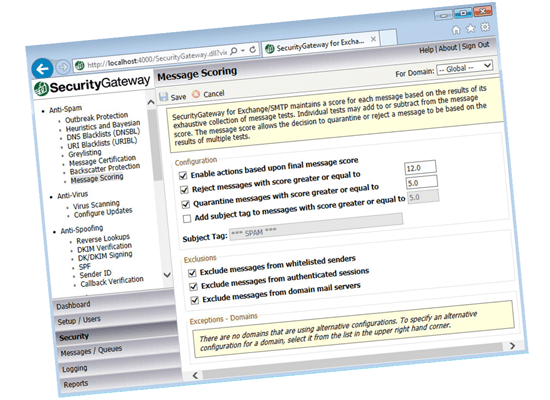 Greater Control than Hosted Alternatives
SecurityGateway will hit the ground running with optimised settings, however, you've also got granular control over every aspect of the security settings when it's needed.
In addition, satisfy a number of other business requirements including per domain controls, custom content filtering rules and custom signatures.
Technical support that's the bee's knees.
From pre-sales questions to post-sales technical support, our friendly staff have years of experience with our products and the technologies associated with them.

Become a reseller
Products that do what they're supposed to, an experienced support team and a sunny disposition are just a handful of the reasons to join over 1000 other IT support companies and MSP's who've become reseller partners.
Generous margins
for new and long-term partners alike.
Zero hassle or commitment
No pressure or sales targets.
Licences for your own use
Free and heavily discounted NFR's.
Instant online ordering
Pay by card or bank transfer.