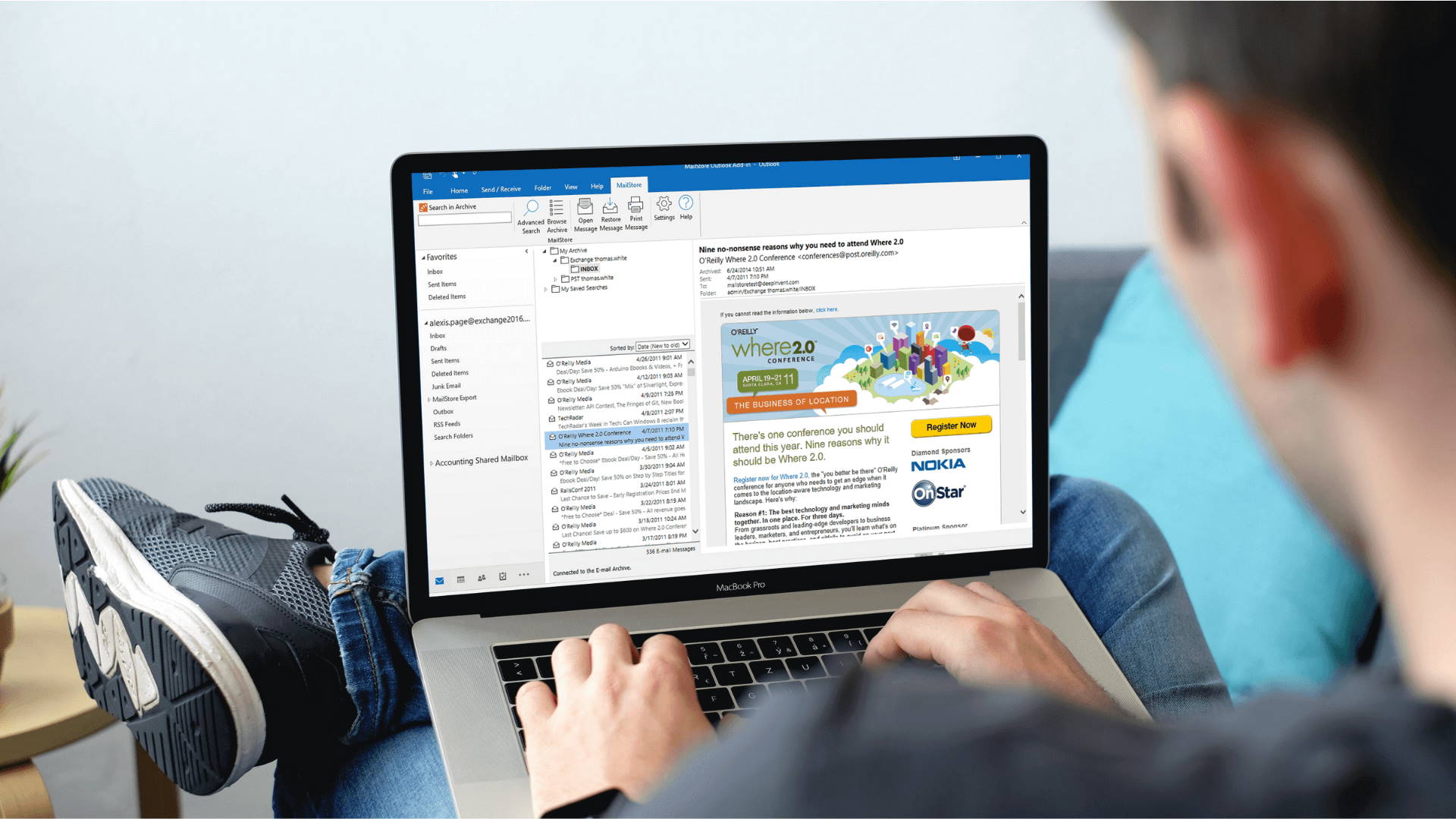 MailStore Service Provider Edition
Self-hosted email archiving-as-a-service for MSPs.
Monthly Rolling Contract – MSP friendly Billing – Automated Invoicing
Pricing
▶ On-demand demo
Add recurring revenue with an easy upsell to traditional mailbox backup
Email archiving is the perfect way to bolster your backup offering for any of your clients that rely on email.
Prevent users from permanently deleting email
Eliminate helpdesk tickets about 'lost' messages
Solve the challenge of overloaded mailboxes
Pricing
▶ On-demand demo
MailStore SPE At-a-glance
No hardware on-site, your choice of platform
Monthly usage-based billing - cancel any time
White label branding options
Free 25-user not-for-resale licence for MSPs
Marketing starter kit and promotion help
Top-notch pre and post-sales technical support
What makes email archiving a worthwhile addition to your MSP stack?
MailStore is a service both your clients and your bottom line will love - here's why...
Highly visible - a productivity tool staff enjoy all day long
Little support – barely any maintenance beyond setup
Excellent margins – more profitable than reselling SaaS
Get started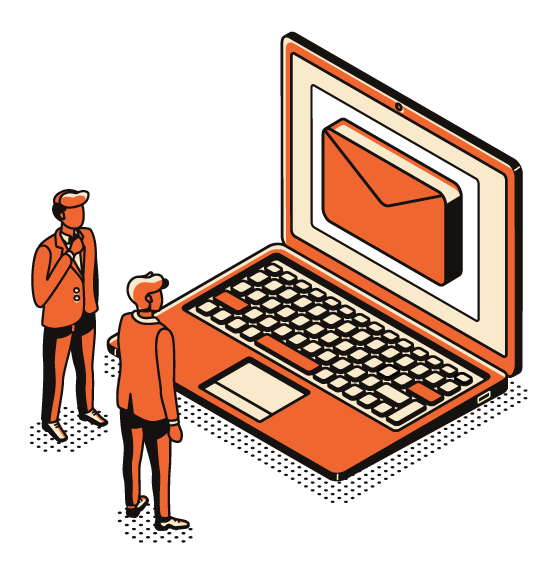 Signs that MailStore SPE is a good fit for your MSP
You already offer hosted services
You have an existing platform and experience of managing hosted infrastructure.
You're a trusted advisor
Your clients recognise the value of you being in control of their data and not a public cloud provider.
You have capacity in your team
You're not a sole trader or partnership where your resources could likely be better prioritised elsewhere.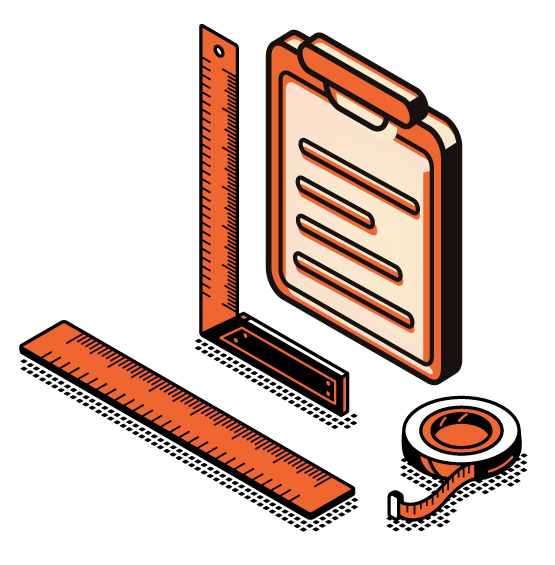 Quickly understand your hardware requirements with MailStore's interactive calculator
Getting a handle on the kind of hardware specification you're likely to need is nice and simple with MailStore's calculator.
Just enter a few specifics around your service and it'll output processor, RAM and storage information.
Check hardware requirements
Interested in a guided tour?
Arrange some time for a proper look at the platform, a chance to ask questions and to learn how existing MSPs are getting the most from MailStore SPE.
Book a 1:2:1 demo today for the simplest way to understand whether MailStore SPE is right for your portfolio.
Book a live demo
Pricing
Understand MailStore SPE for your business

Learn more about pricing and features
FAQs
Who provides the hosting?

You do. MailStore SPE is designed to run on your infrastructure so you really need to have server hardware of your own and preferrably already be providing some form of hosted services. It also works very well with public cloud providers such as AWS and Azure.

Is there a minimum order quantity?

Once your installation goes 'live', you'll be charged for a minimum of 50 users per month. It is however, worth talking to us because an extended evaluation period should be enough opportunity to generate interest to satisfy that (and potentially have customers paying before your bill is raised). Get in touch and we can discuss the best way to approach rollout.

How are licences calculated?

Usage is calculated on a high water mark basis and per 'archive'. An archive is required for an employee, auditor, employee that's left the company (although you can configure one archive as a parent so only one is required), shared folder or public mailbox.

Will I get charged for employees that leave a company?

When an employee leaves a company, the MailStore 'user' can be deleted but the 'archive' remains. Unless you move that archive so it becomes a sub archive of another, you'll still be billed for them individually. If you combine them you'll just pay for one. Bear in mind you can only have one set of permissions for that parent archive. Feel free to get in touch if you'd like to discuss this!

Can I white label MailStore SPE?

Yes, the appearance of MailStore Client, MailStore Web Access, and MailStore Outlook Add-in can be customized easily to match your corporate design. More on that here

Is there an upgrade path from MailStore Server?

Yes, there is. But, as the two products use a slightly different format of the master database, it's a case of transferring the archive stores. There's a step by step guide for that here

Will you help me with installation?

We're more than happy to arrange a time to connect remotely and walk through setup with you but we don't offer a 'do it for you' solution. We'd be doing it together and checking settings etc. Use our arrange a demo page for that.

Do you have a SaaS version?

We don't currently offer a service that's hosted for you. Let us know if that's your interest and we'll let you know as that changes.

Can you recommend a hosting provider?

If you don't yet already have a hosted server, or services running in AWS/Azure/Google then our advice is that this probably isn't right for you due to the work required to set up a new platform. If you're not sure, and would like to chat it over please don't hesite to drop us a line and we can look at it in some more detail with you.