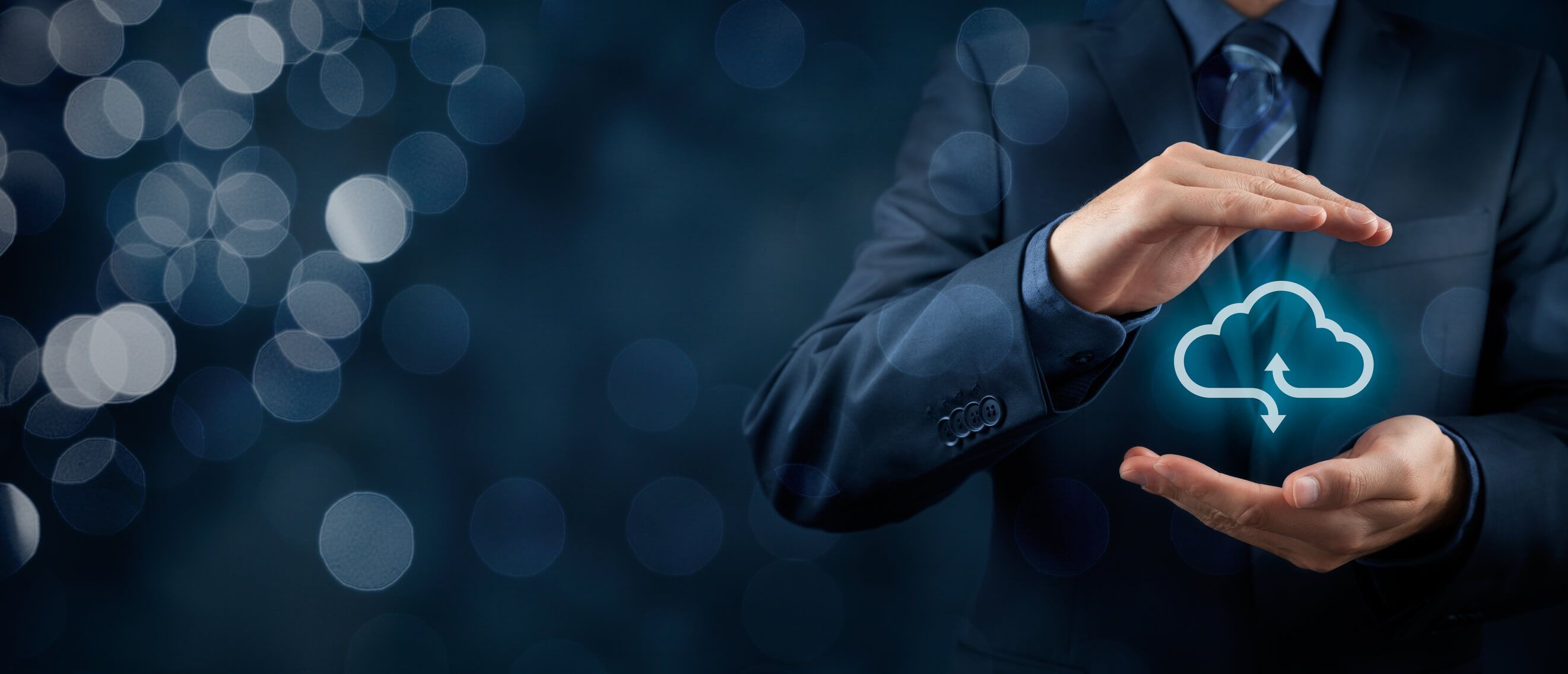 Can your clients depend on you when cloud data goes missing?
Be their backup - protect their data with BackupAssist 365.
Easy and cost effective local backups of cloud data with MSP pricing and licencing.
High availability does not equal data backup
Today's ultra-reliable cloud services often lead customers to forget their responsibility for maintaining effective back-ups of their own data.

While cloud providers do protect against infrastructure disasters, they often don't protect against data loss caused by these factors.
When something like this happens and your customer turns to you - do you have a solution for recovering their missing data quickly and efficiently?
Accidental deletion of data going unnoticed until it's too late
Accidental triggering of malware causing cloud data to be encrypted or deleted
Malicious activity by a 'rogue' employee or account hijacker deleting data that should have been kept
Accidental mis-configuration by administrators or contractors causing data loss
Issues at the cloud provider causing data loss
What BackupAssist 365 does to protect you...
Easily installed and configured, BackupAssist 365 automatically downloads a backup of your customer's cloud hosted data to a local destination and stores it in a non-proprietary format, so that data is quickly and easily available if and when it needs to be recovered.
Back-up cloud files to local directory

Supported: Microsoft One Drive, Microsoft OneDrive for Business, Microsoft SharePoint

Support in development for: Google Drive, Dropbox, SFTP or WebDAV.
Back-up mailboxes to local PST files

Supported: Office 365 (Exchange Online), on-premise Exchange Server.


Support in development for: Gmail, Outlook.com, IMAP server.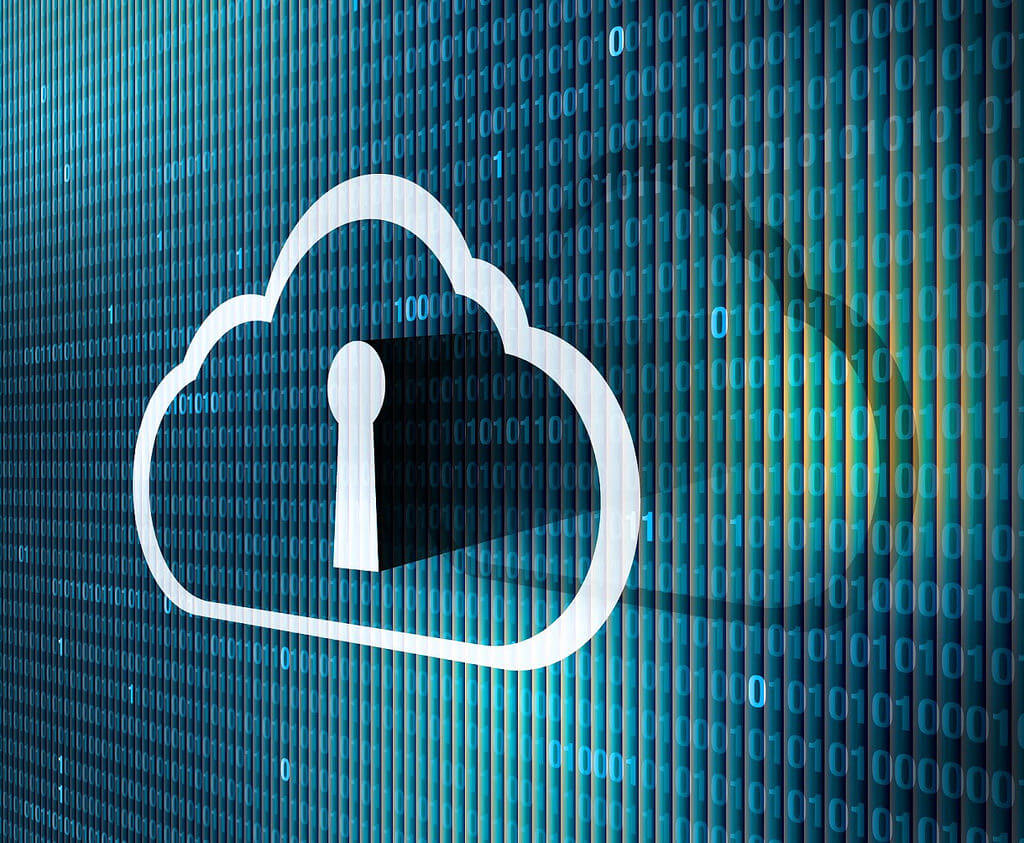 The BackupAssist 365 Difference...
While most competing products offer cloud to cloud backups, BackupAssist 365 focuses on cloud-to-local backups which provides a number of benefits.
No need to trust (yet another) cloud provider service
Complete control over where the data is stored
Save costs by not having to pay for rented cloud storage
Store the data for as long as you need
Quick and easy recovery of data in an emergency
Easily backup the downloaded data
The downloaded data is stored in completely standard formats, avoiding 'vendor lock-in' and providing peace of mind to customers that their data will always be available in the future.
Deliver a great new service for your customers
and generate profit
---
Because BackupAssist 365 stores data locally, you can continue to provide data restore and retention services, even in the age of the cloud. The low buy price means you can make higher margins than reselling cloud-to-cloud backup solutions.
Easy monitoring via the Managed Backup Console (MBC)
---
BackupAssist365 integrates with the new MBC, which is a free hosted service for MSPs. The MBC provides you with centralised monitoring of all your BackupAssist 365 customer installations along with daily reports to your users.
A perfect companion to on-premise backup software

---
Use BackupAssist 365 to download data locally, where it can be further backed up using regular server backup software such as BackupAssist. This provides full comprehensive protection for your client's local and cloud data.
How does it work for your clients?
Discover how BackupAssist 365 works for your clients in three straightforward steps.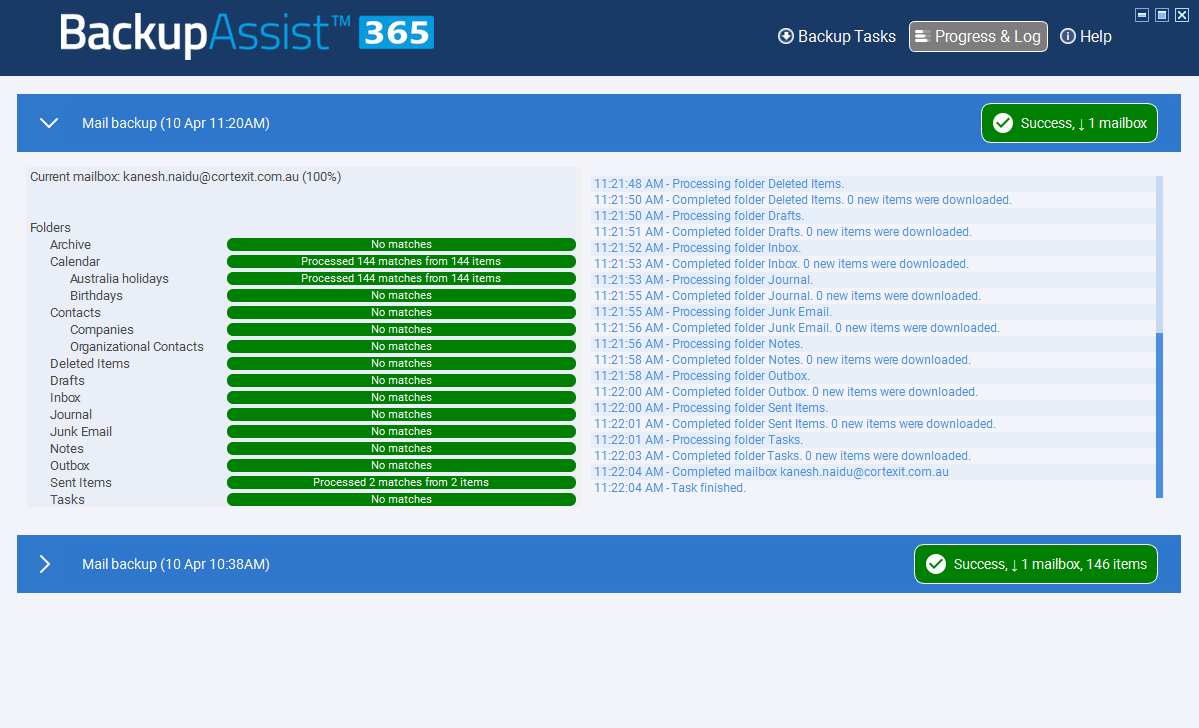 See how easy the setup is! Check out the online help guides Take me there! ↗
Connect to Office 365

It connects to Office 365 to run the backup. It happens like clockwork.

Download the latest data

Only the differences since the last backup are downloaded.

Choose where to store!

You choose where the data is stored. For example, choose existing local storage.
How does it work for you, the MSP?
Discover how BackupAssist 365 works for you as an MSP, in three straightforward steps.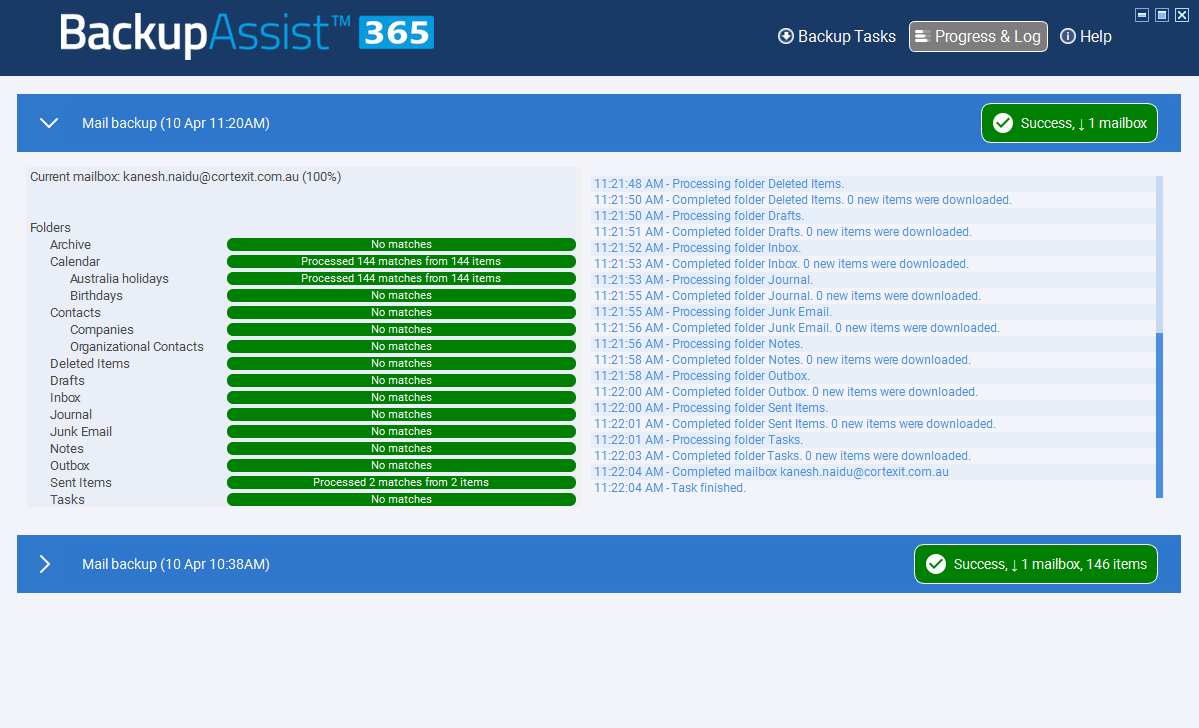 Centralised results

As each backup finishes, the results are uploaded to the Managed Backup Console (MBC).

Comprehensive reporting

The MBC will send you an automatic daily summary email. You can also log in to see advanced reports and trends.

Simple licencing

Licensing and billing are simple, based on the total number of user accounts backed up. Generous free on-boarding period of up to two months for each customer.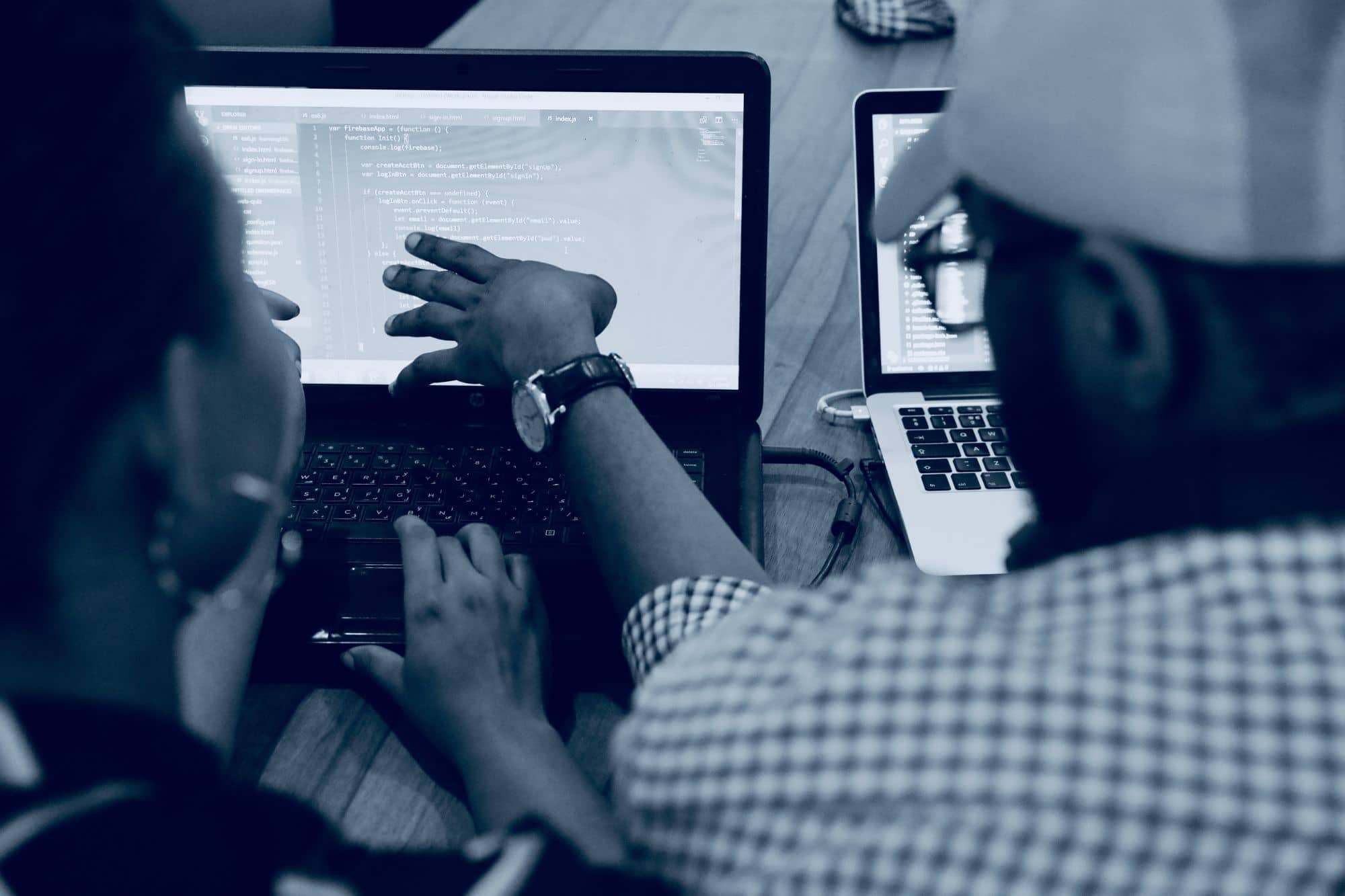 The Experts Opinion

"Microsoft leaves little doubt that protecting Office 365 data is the customer's responsibility. Microsoft's responsibility ends at keeping the service available, which they do well. Organizations need to find a way to backup Office 365 data to protect themselves from accidental file deletion or a ransomware attack without adding too much complexity. BackupAssist 365 provides a simple, automated way to protect Office 365 data without having to get locked into another cloud provider or a backup vendor's proprietary backup format."

George Crump

Lead Analyst at Storage Switzerland LLC
Typical deployment scenario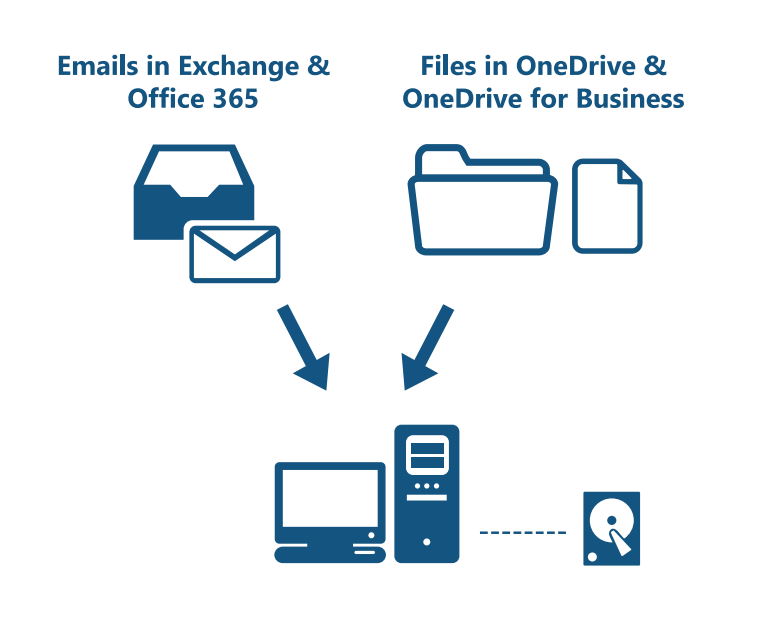 From your client's side
Generally only one install is required per client. Connect to multiple mailboxes or file stores in the cloud and download them centrally.


Use a server or a workstation - compute requirements are modest.


Use in conjunction with on-premise backup software: simply include the downloaded data as part of regular backup jobs with BackupAssist and achieve even better protection via a 3-2-1 backup system.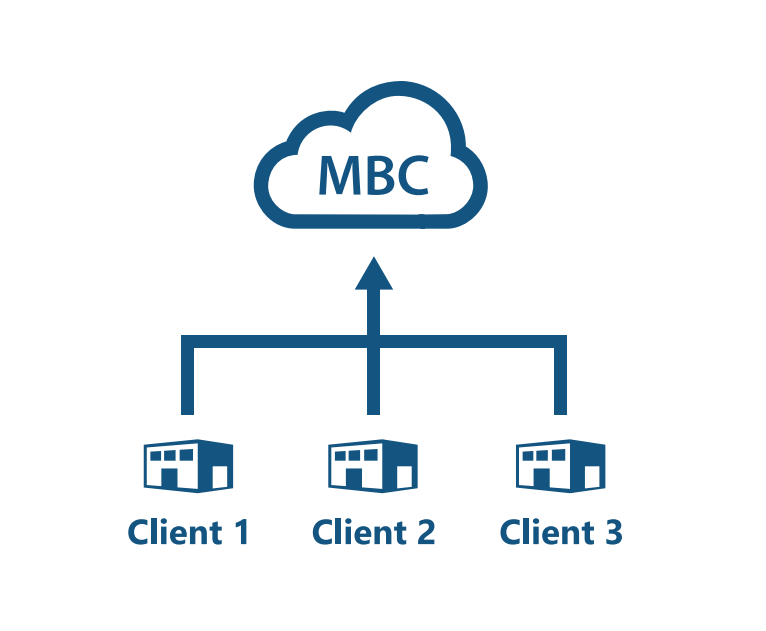 From your side
Unlimited clients can hook into the Managed Backup Console (MBC).


You receive daily email updates, and can oversee operations easily.


MBC keeps records of historical backup results, manages billing and administration.
Alternative Scenarios:
Run BackupAssist 365 on your own infrastructure
Run BackupAssist 365 in a public cloud (Azure / AWS / GCP)
Typical Requirements:
Windows 7 or Server 2012 or later
Medium-powered desktop, Core i5 or better
4GB RAM

Backup data from:
Mailboxes: Exchange 2007 and later, Exchange Online, Office 365
Files: OneDrive (consumer) and OneDrive for Business
Interested?
BackupAssist 365 is expected to go live on 1st Feb 2020 but you can sign up now and use it for free during the beta until the end of the beta phase.
View Pricing