Buy Untangle
Untangle's network solutions are simple and powerful, and we believe that buying them should be just as straightforward. You can customize a solution to fit your needs, then complete your purchase online.
Buy the Untangle software without an appliance
Untangle Software and Virtual appliances can be installed on most types of Intel-based servers as an on-premises network gateway using your own hardware, in Amazon's Web Services or Microsoft's Azure cloud infrastructure. Configure a subscription package based on your requirements.
Select options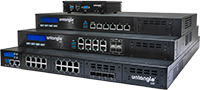 Buy pre-installed Untangle Appliances
Untangle zSeries appliances are shipped with NG Firewall platform pre-installed and are ready for easy remote license provisioning and configuration via Command Center's zero-touch deployment. With best-in-class price-performance, the Untangle zSeries offers seamless network security from branch offices to headquarters.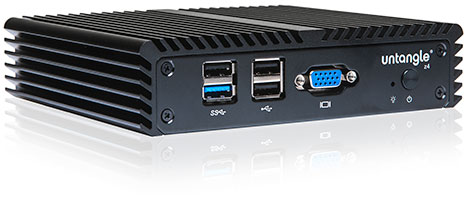 Recommended for networks with 10-50 users (up to 150 devices)
z4 Appliance
The z4 is ideal for smaller networks, branch offices or retail locations that need a cost-effective network security solution that just works, right out of the box. This appliance performs well under heavy workloads like content filtering, intrusion prevention and VPN encryption, ensuring these smaller networks stay up and running with no hiccups. This small, quiet appliance takes up minimal space.
Select options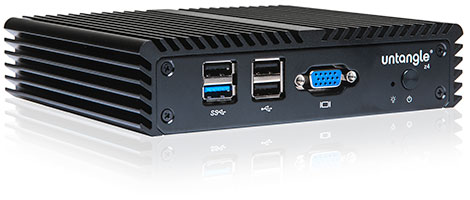 Recommended for networks with 10-50 users (up to 150 devices)
z4 Plus Appliance
The z4 Plus is for small networks, branch offices and retail locations. It provides superior performance when running NG Firewall with multiple apps and options, including running SSL Inspector, Application Control, Web Filtering, Virus Blocker and Intrusion Prevention. This appliance can store ample reporting history with its 256 GB storage capacity.
Select options

Recommended for networks with 50-100 users (up to 300 devices)
z6 Appliance
The z6 is a 1U rackmount appliance ideal for mid-sized offices or datacenter locations. This appliance delivers high-performance, next-generation firewall capabilities for threat protection, content filtering and SSL inspection with minimal latency even at peak loads with multiple high-speed interfaces and superior throughput.
Select options

Recommended for networks with 100-500 users (up to 1500 devices)
z12 Appliance
The z12 delivers next-generation firewall features for mid-to-large-sized offices. This appliance offers fiber connectivity for increased performance and security efficacy and provides a powerful single device to handle anything from content filtering to perimeter security without compromising performance.
Select options

Recommended for networks with 500-3000 users (up to 1500+ devices)
z20 Appliance
The z20 is the largest Untangle appliance, ideal for large campuses and headquarters. Superior performance allows for full next-generation firewall capabilities to work seamlessly under load. Multiple high-speed interfaces, fiber connectivity, fast processing and ample memory allow this 1U rackmount appliance to support large-sized organizations while exceeding expectations for both security and performance.
Select options
s